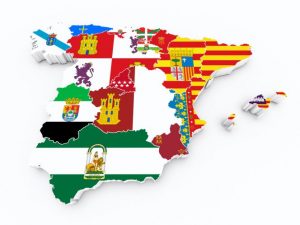 Spain is divided into 17 Autonomous Communities that are governed by their States of Autonomy. The transfer of state powers to regional governments has allowed them to manage different competencies. Among them, those referring to economic matters, such as the regional aid that they use for the growth and development of business projects.
SF Consultores has been making its clients access to these regional grants for two decades. From our origin, our work team, composed of different professionals, has been growing by incorporating expert profiles with key competencies for companies in different fields, tax deductions, international projects of I+ D+i, technology transfer or technological surveillance.
All experience has allowed us to get more than 60 million euros for our client companies since 2000; 80% success in national calls; or the 30% success rate in the case of international grants. These data have made us the benchmark company in the processing of public aid for the financing of projects. In addition, the personalized follow-up of each case throughout the entire process (before, during and after) differentiates us from the competition.
Knowing how the autonomous organizations work allows us to know what steps we should take in each phase. We always carry out a previous study based on the characteristics of the company and the needs of the business to be financed. Many companies have already relied on our services and your satisfaction with the work done is our best introduction.
Our motto: Be excellent by providing the best advice in the search for financial support for your Innovation, Modernization and Internationalization strategies. Only in this way can the high success data in the regional aids we process be understood. Our goal is to create added value to our clients, maximizing autonomous public incentives, whether direct grants or tax deductions, that projects receive to improve their results and offer them a clear competitive advantage.
Our commitment to every project we embark on makes us a advisory staff very close to the management team of client companies. At the operational level, we are emerging as a key support in the day-to-day of the area of ​​companies I+D+i. Now that you know everything we can do for your company, you just have to contact us and inform yourself without any commitment.