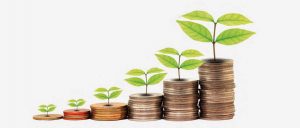 Obtaining the necessary financing to carry out a business project is a key point. There are many good ideas that exist in different businesses but do not end up seeing the light because they have not been able to access the financial assistance necessary for its implementation. Today, this is no longer a problem thanks to SF Consultores. We are a leading company thanks to the two decades of experience that we have in the processing of grants, preferential loans or tax deductions.
We provide our wide range of services in the three provinces that make up Comunidad Valenciana: Alicante, Castellón and Valencia. The key to our success? A staff that is formed by qualified professionals in different branches, such as chemistry, engineering, economics or administration, which is a advisory staff very close to the management team of client companies.
The work method of SF Consultores is always part of a previous study. In it, our professionals analyze the characteristics and needs of each company to see which is the most appropriate option when obtaining public support for the financing of each project, such as helps IVACE. Only in this way can we ensure a high percentage of success in the management of each public subsidy, with 80% of positive results in national calls and a 30% success rate in the case of international grants.
Our methodology consists of six phases: prior diagnosis, processing, follow-up, justification, support against post-project reviews and dynamization. In SF Consultores we are aware of the importance of each of these steps to obtain the final result desired by each business. In addition, personalized monitoring of each case throughout the entire process (before, during and after) differentiates us from the competition. The total satisfaction of the companies that have already trusted our services is our best letter of introduction.
Other advantages that we have is a broad knowledge of the operation of regional administrations. This allows us to know what steps we must take in each phase to achieve success and move on to the next and ensure a positive response when looking for productive investments and aid to I+D+I projects, both nationally and Europeanly. The advantages of this system are to have an integrated service, higher percentages of aid, a greater amount of subsidy received per project carried out, a greater possibility of approving projects of our clients and a better image of the company before the Administration.
As for the regional grants of Comunidad Valenciana, SF Consultores transmits all kinds of existing aid related to support for the social economy, the promotion of autonomous work, innovation business, to the improvement of the quality of trade, entrepreneurship and business continuity, to the promotion of the entrepreneur, to the internationalization plans of PYMES, to the business I+D+i plans or the microcredit lines.
If you are a company of Comunidad Valenciana that needs financing you are in the right place. The professionals that make up SF Consultores are a benchmark in the processing of regional grants aimed at the growth and development of business projects. Ask us for information without any commitment. We will be happy to help you grow your business and achieve the desired objectives.