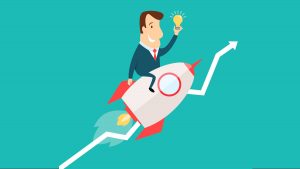 Achieving the necessary funding to start a company or expand and internationalize a business is one of the biggest headaches of most entrepreneurs and entrepreneurs today. For two decades, companies that have relied on the extensive experience of SF Consultants in this area have seen how their objectives have been met in each case.
The staff of professionals we have made us the reference company when it comes to processing public subsidies, preferential loans or tax deductions for companies in Tarragona. The wide range of services we have allows us to always offer a solution to the needs of each of our client companies after analyzing their characteristics and personal needs.
One of the keys to our success in obtaining a positive result in the processing of regional, national and European grants is the personalized advice to the management team of the client companies that we provide throughout all phases of each process (before, during and after): prior diagnosis, processing, follow-up, justification, support against post-project reviews and dynamization. The advantages of the system developed by SF Consultores are to have an integrated service, higher percentages of aid, a greater amount of subsidy received per project carried out, a greater possibility of approval of our clients' projects and a better image of the company before the administration.
Companies based or that carry out their activity in Tarragona and its province can access different public subsidies, preferential loans or tax deductions. SF Consultores is the best ally to access them successfully. Among the most outstanding are the programs aimed at the Promotion of Autonomous Employment, such as those included in the PICE Program; Aid for the Creation of Innovative Companies, such as ERA-NET, NUCLIS or those destined to carry out I+D Activities in Industry; Aid for Management and Business Strategy, such as the Embarca Start-Up Plan; aid for the internationalization of companies; hiring bonuses and microcredits; or the financing lines for entrepreneurs, freelancers and businesses.
Now that you know everything that SF Consultores can do for your company or your future business when processing public subsidies, preferential loans or tax deductions in Tarragona, just contact with our professionals, who will give you the best advice without any commitment. The lack of funding will never be an excuse for your business ideas to become a reality.