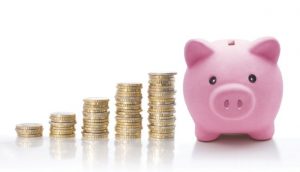 A company can obtain its economic profitability through different paths. One can be the benefits obtained from your activity after balancing the income and expenses. Another is the search for funding through the grants included in public aid at regional, national and international levels in I+D. And a third way is through the tax deductions that make up the Treasury system.
SF Consultores has two decades of experience and a team of professionals who are experts in the financing of projects with public support in all three areas. Regarding the tax deductions for I+D we find, for example, the Patent Box these are tax incentives that allow to reduce the Corporate Tax for the money allocated to qualified innovative activities in Spain since 2007.
Our consultants develop a personalized work on national aid and tax deductions for I+D+i as: investments in environmental improvements; productive equipment with greater energy efficiency; productive equipment with greater environmental efficiency; environmental impact studies; ISO 14000 implementation and environmental labeling; Human, technical and laboratory human resources (tests); Inventories: raw materials and components for testing; prototypes, engineering of new equipment, amortization of equipment; technical collaborators: engineering, technology centers, external specialists; and hiring technologists, patents, trips or licenses.
In addition, SF Consultores processes all grants related to collaborative projects in international I+D as: European research and development projects; launch of "groundbreaking" innovations to the European market; projects in cooperation with Latin America and the rest of the world; and innovative actions in renewable energy and environmental issues.
The innovation is a strategic task, in companies of any size, which are committed to sustained long-term growth. Therefore, a wide range of grants are enabled from the Administration in form of subsidy, subsidized financing and tax incentives that can reach 100% of costs. SF Consultores offers an advisory service specialized in the implementation of innovation policies appropriate to each company.
Our mission as a consultant is to organize and support the generation of specific I+D projects within our clients that can become a reality in the market. If your company needs to obtain tax deductions I+D+i in order to finance new ideas, do not hesitate to contact us. Our team of professionals will solve all doubts you have about it. Find out on our website everything we can do for your company.