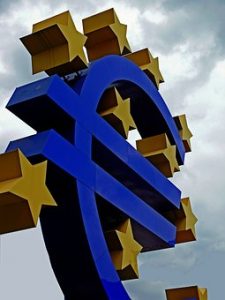 Europe by its multiple funding programmes is offering to entrepreneurs maximise their innovation project, enhance its impact and hence, rise the European competitiveness & growth.
Accessing to these research funds, could be the best chance for the company to create o take-up international new market. Some of the funding opportunities available are:
H2020 Framework: is the EU funding programme for research and innovation running from 2014 to 2020 with a €80 billion budget. It runs throughout various research and innovation fields, enhances EU international research and Third Country participation.
SME Instrument: supports top-class innovators, entrepreneurs, small companies and scientists with funding opportunities and acceleration services.
Eureka-Eurostars :supports innovative product development, driven by SMEs  with International Cooperation
LIFE: is the EU's financial instrument supporting environmental, nature conservation and climate action projects throughout the EU.
SF Consultores represents the best ally an entrepreneur could have on these issues. It performs R&D capability diagnosis, detection of participation opportunities in International calls and integrated management of European projects. Only through this way, we ensure get the final aim: maximize and agility the aid that our clients reach.
In this regard, SF Consultores participates in a regional call by IVACE, consisting of provide personalised guidance for applying to obtain European funding.
Our longstanding professional experience enables us to provide you individual and close attention to work together in creating added value to you company by maximizing the aids to be reached.
The core services we provide are:
R&D capability diagnosis: assess R&D capacity of the entity, identify strategic lines of action and define R&D &I projects to be developed.
Detection of participation opportunities in European calls: personalized and sectorial alert service.
Integrated management of European projects: preparation of technical and administrative documents in the proposal, support in network activities and formation of the consortium, project management, main interlocutor in contractual issues with European Funding structure and justification of the project.
Position and participation in International Innovation forums: principal European technology platforms, clusters…