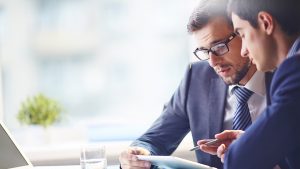 Many companies give up opting for public funding because they are unaware of the nature of their operation and the excess bureaucracy they find on the way to obtaining it. The numerous procedures that sometimes exist in the public subsidies management can spoil the best idea. SF Consultores is the best solution to avoid these inconveniences in aid management for the development of business projects.
Two decades of experience in managing public grants in our best cover letter. Crowd of industrial companies, engineering or related to Information and Communication Technologies (ICT) already know what we are talking about. The personalized follow-up carried out by the professionals that make up our company is the key to obtaining the expected success.
SF Consultores performs a comprehensive management of public aid (grants, preferential loans and tax deductions) for the I+D+i project financing, both in the autonomous area and in the state and European . Our methodology consists of six phases:
Prior diagnosis: We carry out a rigorous and preliminary study of the possible incentives, depending on the type of project, individual or collaborative; its scope, national or international; and its theme: Investment, I+D, energy, Environmental, etc. In addition, our professionals carry out a detailed analysis, together with the company, of each of the potential calls and incentives to assess their suitability based on the nature and final requirements of each program.
Processing: Specific visits for the preparation and processing of incentives. We carry out the preparation of forms, technical-economic reports, final review and submission within the required deadlines.
Follow-up: We establish control milestones in the calendar so that the execution of the project is carried out according to the requirements of the public incentives guaranteeing the final success, also evaluating the potential extensions and modifications.
Justification: We take into account all the procedures for the preparation of the necessary documentary support according to the type of incentive and we begin the work of reviewing and preparing the supporting documentation and final reports.
Support against post-project reviews: We support our clients with potential verification reviews that are established in the case of some incentives.
Dynamization: Successful execution of a project may lead to new opportunities for public support for the exploitation of results. We are involved in this new phase accompanying the company in the search for new possibilities to enhance its growth.